Flexibility and convenience
When business can't wait
Arrange your flights to meet the needs of your busy schedule and conduct business globally with the convenience and flexibility of private jet travel. Tell us when and where you'd like to fly and reach destinations within an eight-hour non-stop flight*, or further following a stopover. That means you could be in Dubai for a business breakfast, hold a meeting in the skies and arrive in Europe in time for a late afternoon round of golf.
A discreet, fast track service through the airport saves you time and lets you avoid the queues on arrival and departure. Fly up to 19 colleagues and associates on your business trip, or combine business with pleasure and fly your family in ultimate comfort with you.
*Subject to your requirements and weather conditions.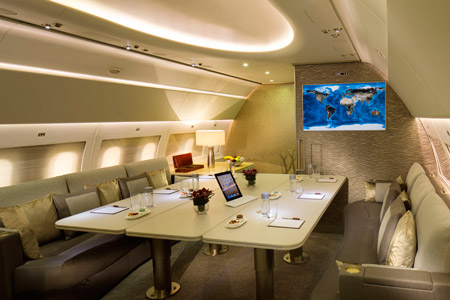 Conferencing and customisation
Your personal board room
Convert your living area into your own private office space and board room. A conference table can be arranged to hold your important business meetings alongside the latest technology. Entertain guests with a business breakfast, lunch or formal dinner in the dining area, or convert your private office into a lounge to socialise over drinks and canapés. If your business trip involves an overnight flight or simply to arrive refreshed, up to 15 guests can sleep on the aircraft – five on converted beds in the lounge in addition to the ten Private Suites.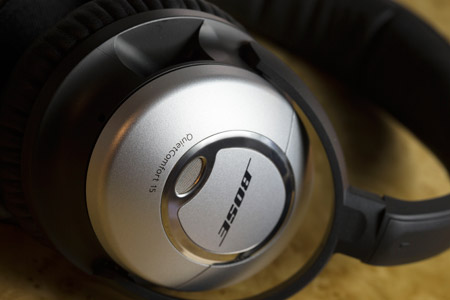 Leading-edge technology
Stay connected
Keep up-to-date with business as you fly using the very latest technology. The Emirates Executive aircraft is equipped with Wi-Fi, mobile phone roaming, inflight telephone and a state-of-the-art video conferencing system. Watch Live TV showing the latest news headlines from CNN, the BBC and more, alongside the top international sporting events on Sport 24. Use the VGA port to plug in your laptop to give business presentations on one of two 42 inch screens.
Business
Your personal board room Attend to business on the move using the latest technology to stay in touch with the world. Let us convert your living space into your own personal board room to keep up with business as you fly.
Fine Dining
Convenient luxury airport transfers Savour sumptuous fine dining, entertain friends or colleagues with a banquet-style buffet or a business lunch - enjoy gourmet meals made using the freshest ingredients and create a menu tailored to your personal taste.