Personal Service
Let us take care of you
From special privileges at the airport to the world-class service of our cabin crew, we make sure you can simply relax and enjoy a personalised service from your door to your final destination.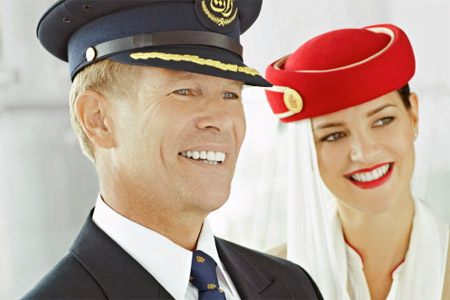 Emirates Executive crew
Your specialist cabin crew
We dedicate our specialist, multilingual Emirates Executive cabin crew to offer you the highest level of our personalised service on your private flight. Whether you'd like to drink, dine, or convert your living space to suit the way you'd like to travel, your comfort and privacy is our top priority.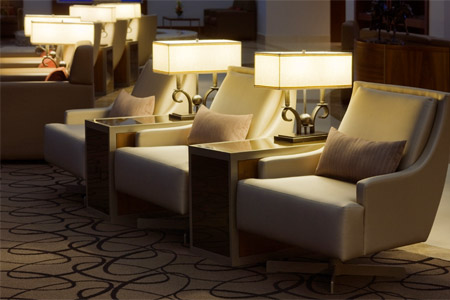 Exclusive airport experience
Your dedicated service on the ground
Experience a smooth and relaxing journey through the airport on your departure and arrival. Save valuable time and avoid the queues with a fast track through dedicated check-in and security and immigration counters. Dedicated immigration and security staff are at all airports, and an Emirates Executive team member will be there to escort you through to boarding.
If you're flying from our hub at Dubai International Airport, enjoy discreet boarding from a private terminal and relax in our exclusive lounge before you fly.
At your destination, your baggage will be collected for you and loaded into the Chauffeur-drive vehicle. Your immigration is processed before you arrive at the immigration desk, so all you need to do is focus on enjoying your journey.
Ultimate Comfort
Arrive refreshed and relaxedSit back and relax as we take you on the ultimate exclusive flight. Luxury interiors, personal service and attention to the finer details place your comfort as our top priority and ensure you arrive at your destination feeling refreshed.
Fine Dining
Convenient luxury airport transfers Savour sumptuous fine dining, entertain friends or colleagues with a banquet-style buffet or a business lunch - enjoy gourmet meals made using the freshest ingredients and create a menu tailored to your personal taste.