Personalised menus
Your perfect dining experience
Let us offer you an exceptional private dining experience where all your menu options are perfect for your taste. Tell our Emirates Executive team your preferences and our master chefs will create sumptuous meals to suit the way you'd like to dine, including:
Delicious light snacks
Multicourse fine dining
A gourmet buffet
Afternoon tea and hors d'oeuvres
Cocktails and canapés
We use the finest, freshest locally sourced ingredients to prepare your meals. Enjoy fine wines* matched to your dishes by our sommeliers, cocktails and a wide range of refreshing drinks.
*Except on flights into Saudi Arabia.
Custom dining options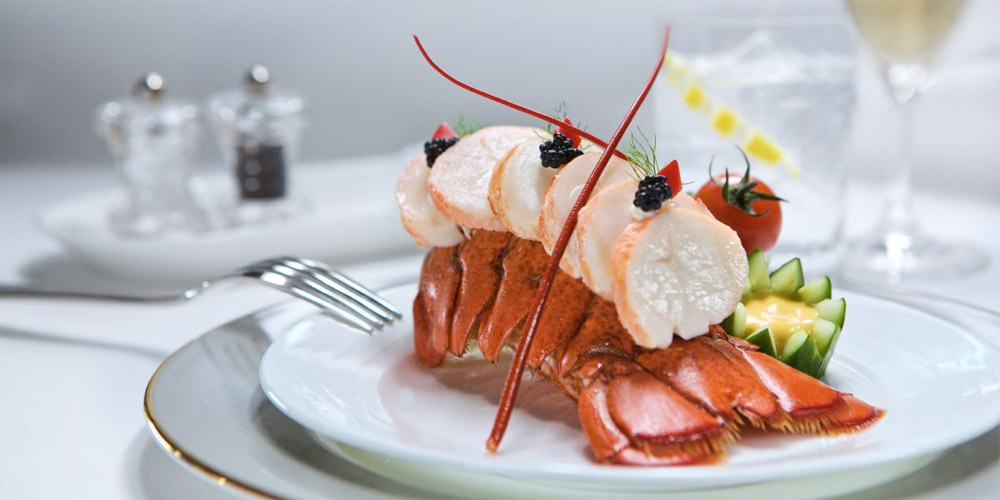 Dine in your own personal restaurant
Choose the way you'd like to dine and arrange your living space to suit your requirements. The customisable lounge can become your personal restaurant for formal fine dining, a banquet-style buffet, simple cocktails and canapés or to enjoy light snacks as you sit back to watch the latest blockbuster movie. Alternatively, take some time out to unwind and enjoy service to your own Private Suite – the choice is yours.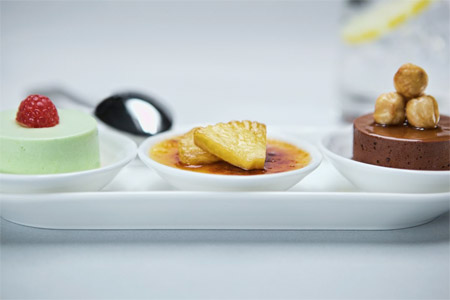 Exceptional service
Dine at your convenience
Your privacy and relaxation is important on your exclusive flight. That's why we offer the highest level of our world-class service when it is convenient to you. Our specialist cabin crew are available to offer you refreshments, serve you meals or to convert your living space to the way you'd like to dine, when you'd like to dine. Your comfort is our top priority, so you can simply relax and enjoy your flight.
Business break
Enjoy a working lunch at 40,000ft
When you're ready to enjoy a break from business, our professional cabin crew will serve you meals at your convenience and to your requirements. Whether you'd like a business breakfast, lunch or dinner or would like to create a more informal social environment, you can convert your living space for formal dining or to entertain guests with canapés or a gourmet buffet.
Business
Your personal board room Attend to business on the move using the latest technology to stay in touch with the world. Let us convert your living space into your own personal board room to keep up with business as you fly.
Private Suites
Personal space to relaxWhether you'd like to dine in your own Private Suite, enjoy a restful sleep or to sit back and enjoy award-winning entertainment, experience ultimate comfort as you take some time out for yourself.